Chair – Takutai Kāpiti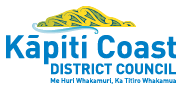 Community role.
Kāpiti based.
The Takutai Kāpiti project is a collaborative process working in partnership with local iwi and supported by Kāpiti Coast District Council. The project aims to encourage the Kāpiti Community to become more aware of the impacts of climate change and sea-level rise and empower them to take part in developing solutions and pathways for adapting to coming change.
In support of the Takutai Kāpiti project a Community Assessment Panel (CAP) is to be established to consider the district's response to the impacts of climate change on the coast. The CAP will be a working group of local people, representing a cross-section of our community, and will be made up of iwi partners, community, and other key stakeholder/ agency representatives. The CAP will be the formal mechanism through which wider community input, indigenous knowledge and technical expertise are used to develop the medium to long-term coastal adaption options for Council's consideration.
Takutai Kāpiti is seeking a Chair for the CAP. The panel will meet regularly over a 12-month period from early 2021 to consider the coastal hazards and risks they represent, review a range of adaptation options, and assess cultural, social, and economic impacts. The wider community will also be able to feed into the process in other ways, like through the Takutai Kāpiti website, surveys, and public open days. The CAP will conclude with a recommendation report to Kāpiti Coast District Council. The recommendations, including any potential costs associated with those options, should also guide development of future District Plan provisions to manage coastal issues and an approach for the district dealing with coastal hazards.
To be successful in this role you will have proven leadership and facilitation skills, previous experience chairing a committee of volunteers/ community groups, an ability to influence and achieve consensus, and to act impartially and without bias. You will be able to communicate effectively (written and verbal), and have experience of organisational and people management, as well as be politically astute. Ideally, you will also a have special relationship and commitment to the Kāpiti Coast community, such as a long-term resident, active in local environmental work, relevant interest and user groups. An understanding of Māori language, tikanga, history and cultural values is also desirable.
More information on the Takutai Kāpiti project can be found on https://takutaikapiti.nz/
Only people with the legal right to live and work in New Zealand should apply.
APPLICATIONS CLOSE: Wednesday, 27th January 2021
Apply: www.jacksonstone.co.nz
Reference: 7652
FURTHER ENQUIRIES: Simon Urquhart-Hay or David Hollander on 04 550 8000