Customer Relationship Manager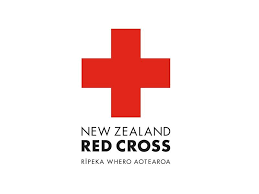 Auckland-based
Account management and leadership
 
New Zealand Red Cross is a highly respected organisation that improves the lives of vulnerable people by mobilising the power of humanity and enhancing community resilience.  The organisation is seeking a Customer Relationship Manager to manage existing business accounts, develop new business opportunities and lead a team of geographically spread Sales and Account Consultants.
The focus for this position is on sales and account management, and staff performance, in support of achieving agreed sales and business development goals. You will work with a range of internal stakeholders to ensure your team's conversance with New Zealand Red Cross First Aid product and service offerings.
Reporting to the Strategic Development Manager, your communication skills will ensure you build sound rapport with existing and new customers.  Your experience in face-to-face sales or account management, preferably selling both products and services, will ensure you are familiar with developing and implementing call cycles and development of new business. You will have experience in managing CRM systems and be comfortable working with digital platforms.
Good written and verbal skills are important for this role, as is the ability to travel domestically for up to one week per month. A current motor vehicle license is essential for this Auckland-based role.
 
APPLICATIONS CLOSE:  Thursday 3rd December 2020
APPLY OR VIEW THE POSITION DESCRIPTION:  www.jacksonstone.co.nz
REFERENCE: 7533
FURTHER ENQUIRIES: Simon Urquhart-Hay or Annabel McCallum on 04 550 8000