Strategic Development Manager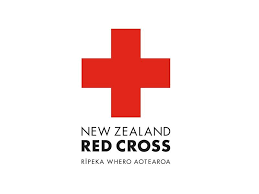 Auckland-based.
Rewarding strategic leadership role.
 
New Zealand Red Cross is a highly respected organisation that improves the lives of vulnerable people by mobilising the power of humanity and enhancing community resilience.  The organisation is seeking a Strategic Development Manager, to identify strategic growth opportunities and to develop and implement plans that will capture market share in first aid training and related products.
The initial focus for the position will be on digital learning, developing a strategy for improving New Zealand Red Cross First Aid's share in the Auckland market, and capturing opportunities associated with the government's Review of Vocational Education. You will have a Sales and Account Consultant team of four reporting to you via the Customer Relationship Manager.
A capable strategic thinker, you will be comfortable in leveraging insights that develop well informed and focused plans. Ideally, you will have had some sales and/or marketing experience and you will be attuned to working effectively to build strategic partnerships that will leverage opportunities and capture potential new markets. Comfortable with decision-making, you will preferably have had some experience in the education sector.
Your strategic aptitude and enthusiasm will assist you to work independently and with a geographically dispersed team. The role is based in Auckland and will require you to travel domestically.
 
APPLICATIONS CLOSE:  Thursday 3rd December 2020
APPLY OR VIEW THE POSITION DESCRIPTION:  www.jacksonstone.co.nz
REFERENCE: 7531
FURTHER ENQUIRIES: Simon Urquhart-Hay or Annabel McCallum on 04 550 8000