July 27, 2021
Meeting the challenges of recruiting at scale
Primary industries services provider OSPRI needed a total of 27 roles filled, New Zealand–wide. JacksonStone & Partners provided the scale and expertise they sought in the private sector for a smooth and effective project, despite disruption caused by level 4 lockdown.
OSPRI is a partnership between primary industries and the government, and manages two national programmes – NAIT (National Animal Identification and Tracing) and TBfree (eradicating bovine tuberculosis).
In 2020, they introduced a new operating model with the goal of creating a new strategic leadership team that would focus on collaboration and consistency, while regionalising and improving the delivery of their services.
Filling multiple roles, across the country
The initial task was to recruit 16 roles, including general managers, CFO, veterinarians, field managers and regional partners, which increased to 27 over the course of the whole project. There was a lot of interconnection between roles, and all the pieces had to fit.
Led by principal consultant, Ginny Fail (pictured) and project managed by Sam Good (pictured), but networking with the wider consultant and administration team, we provided national coverage for both rural and city roles. And all in a compressed time frame.
OSPRI needed to create an organisation-wide strategic approach, delivered regionally. In this relationship-focused and technical sector, our consultants understood the strategic direction required and delivered the best pool of candidates in the market.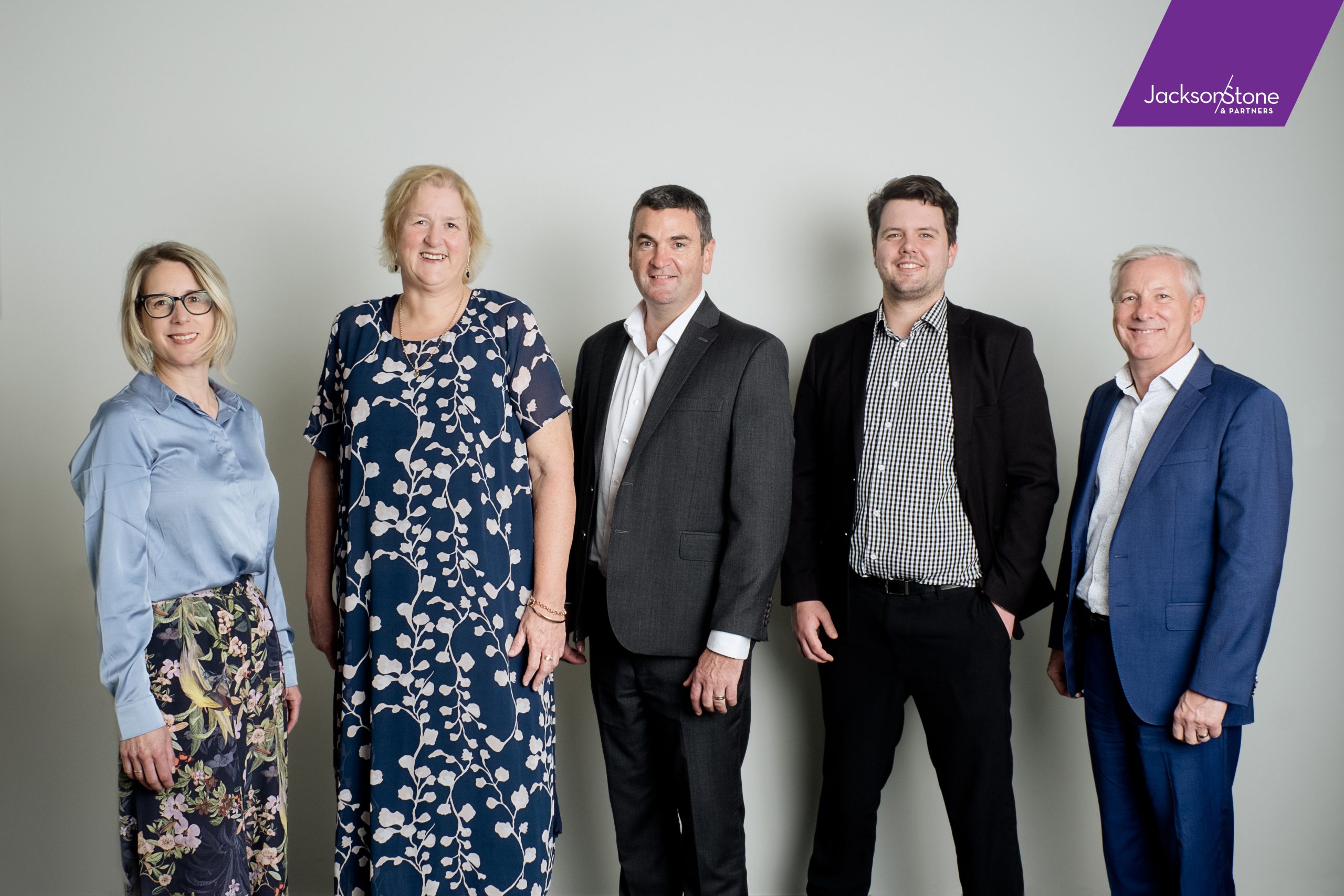 Pictured: Ginny Fail, Liz Ruscoe, John Bell, Sam Good and Simon Boyes. Five of the team of consultants and administration staff who worked on the OSPRI leadership team project.
Achieving record time
The recruitment process had to be highly compressed to meet OSPRI's time frame for a new team who would hit the ground running at the start of the new financial year. For some roles, we moved straight to shortlisting. Our client made informed decisions quickly, coming to a consensus on which candidates to interview and on the final selection.
We managed the pool of candidates via phone calls and Zoom, which required excellent administrative management by our team. This was a process we originally put in place with OSPRI in the March and April COVID-19 lockdown. To simplify the complexity of virtual team-building, we selected the new hiring managers at the beginning, so they could then make decisions on other candidates.
The project was an example of how to manage large-scale change and onboarding, while keeping an organisation moving. The approach was to rebuild as you go, and we provided a steady supply of good candidates across a range of disciplines to join both the regions and head office.
Doing the right things
JacksonStone & Partners' ability to manage large, complex, sector-specific recruitment under difficult time constraints is a product of simply doing the right things very well and at speed. We offer both the scale and range of competencies in-house to line the whole project up, so our clients have clear review and decision points; meanwhile, we manage all relationships and implement each step on their behalf to the point of the contract offer with each preferred candidate.
If you haven't seen it yet, please feel free to read about our work with another primary sector organisation: Norwood. This article can be viewed here: Recruiting for change in the agricultural sector.
To get in touch please head to our Contact Us page, or for job seekers, please Register Your Interest.