March 31, 2020
Four-part model helps identify ways to manage in changing times
When life gets tipped on its head, as is happening with Covid-19, the old ways often no longer apply. Once we knew what worked, but now we are less sure. This can lead to self-doubt. The good news is, this doubt isn't a sign of managerial failure, only that the times are changing.
When things are uncertain, I've found what's useful is having a framework that provides different ways of looking at things to help me adapt to the rapidly changing environment.
The Cynefin Framework
A few years ago, a colleague put me on to one such framework when I was working on EQC's Kaikoura Earthquakes comms. I've found it handy since then and I'm sharing it now as a potentially useful way of thinking about what's happening with the Covid-19 response, and how to manage yourself and others through it.
The model is called the Cynefin Framework. Cynefin is the Welsh word for a sense of place, much like the Māori concept of tūrangawaewae. The model describes four "places" or states which describe different sets of circumstances.
Each state requires a different style of management. Identifying the state that best describes what's going on around you helps you choose the best way to manage the situation.
The four states
In summary, the four states, from least to most complex, are:
Simple: you are doing or managing predictable, tried-and-true processes that your team understand.
You have reliable data. When things go wrong, you know how to fix them. An example is any business-as-usual process, from paying invoices to managing BAU media enquiries.
Managing in this state is about consistency – monitoring the process and responding to variations based on experience and best practice.
Complicated: you are doing or managing work that is straightforward when you have the right specialist expertise, such as a lawyer, plumber, comms adviser, IT technician, accountant, mechanic, etc.
The facts are clear but there may be more than one way to work with experts to achieve your goals. An example would be running a communications campaign. When things go wrong, you know who to call.
Managing in this state requires collaboration – working cooperatively with internal and/or external experts to work out the best way forward, and the best trade-off between speed, quality and cost.
Complex: you are working or managing through a period of uncertainty where the old rules no longer apply. What was right yesterday may not work today. People's thinking and priorities can change quickly, meaning there is no certain cause and effect. The best example of this is probably raising children; a recent example would be the government's initial response to Covid-19.
You have incomplete data and it can be changing quickly. It's not clear, even with expert help, what the best way forward is or how to fix problems.
Managing in the complex state requires creativity – letting a way forward emerge over time. Key skills are listening and consulting widely (as who knows where the right answer may emerge from?); not over-committing to any course of action; and being prepared to fail fast and try a different approach.
Chaos: you are working in a situation where a disruptive event poses an existential threat, or has the potential to, and causes wide-spread confusion and panic.
There may be a lot of partial, unreliable and contradictory data. There will be so many problems to deal with it can feel overwhelming. This is the state that probably best describes where many countries are at with Covid-19.
The critical management responsibility in this state is control – taking immediate action and restoring order. Fast action is required to deal with immediate threats. Secondly, a framework needs to be created that enables people to make sense of what is happening. The framework also provides a context in which people can start making decisions, such as the four stages of alerts introduced in New Zealand in response to Covid-19.
Applying the model
Events and our perceptions of them will often slide up and down the scale of these four states, especially between chaos and complex. We've seen this with the New Zealand Government's response to Covid-19. Initially, the Government treated the pandemic as a complex situation, with tentative measures introduced (borders were closed to some but not all; some but not all events were banned). This was quickly followed by responding to potential chaos by locking down the borders, introducing the alert system, then declaring a national state of emergency.
These measures are designed to move the country's state from potential chaos to complex as quickly and smoothly as is practicable, with the time frame driven by the spread of the virus.
The leadership challenge facing many governments now is knowing the right time to move from one way of managing to a new way as the situation changes. The emerging debate as to how long the lockdown should continue is a sign of this, as was the argument about how quickly we should have moved into full lockdown.
On a personal level I found this way of thinking useful when I worked in comms. A lot of communications work involves being the trusted advisor when things get wobbly. The expectation can be that as a comms advisor you will always have an answer. Cynefin helps because it provides the context and confidence to decide when the right approach is not to have a definitive answer but to advise patience and flexibility, an approach which can be counter intuitive.
Find out more
If you're interested in learning more, google Cynefin. There are more detailed explanations online. I hope this proves useful.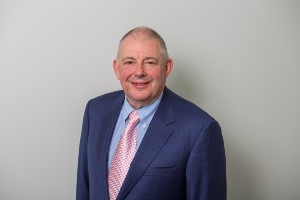 John King, Principal Consultant